What Do High-end or Luxury Rehab Programmes Offer?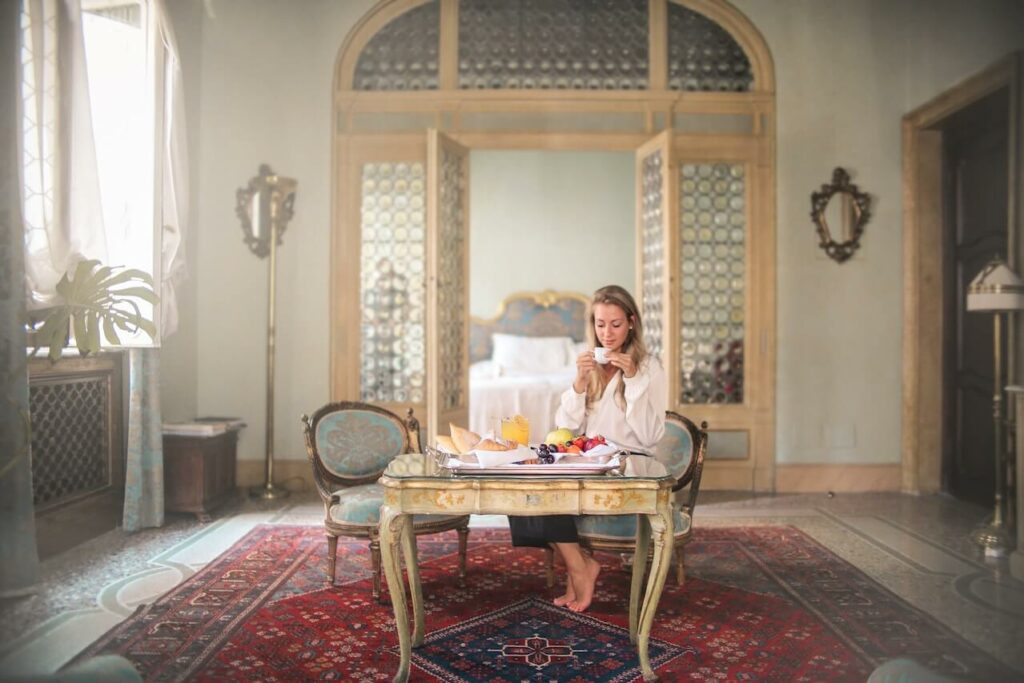 Rehabs for substance abuse come in a wide variety, each offering its own set of benefits and challenges. It's important to think about whether or not the person wants to make the journey for rehab before deciding on the best facility for them. Some advantages of non-luxury rehabs include being close to family and friends, while others of luxury rehabs include access to specialised therapies and uninterrupted time to focus on healing.
Addiction is a draining condition for anyone who struggles with it, whether to drugs or alcohol. The desire to combat addiction is admirable, but it often comes with a crushing sense of futility.
The good news is that numerous drug rehab and addiction treatment programmes are accessible to those living in the USA. However, there are times when more than just a normal recovery environment is required to help overcome feelings of exhaustion or depression. Someone may require specialised attention because of a history of drug overdoses.
This blog can help you weigh the benefits of luxury rehab for addiction recovery if you're on the fence about making that commitment.
Is there a distinction between a regular rehab and a fancy one in therms of addiction recovery?
High-End and Standard Rehabilitation
Addiction recovery is challenging in and of itself, but it can be made more so by being exposed to familiar triggers. Almost seventy percent of people who have been sober for less than a year relapse, according to research published in the National Library of Medicine. Relapse can be triggered by prolonged contact with familiar people, places, and emotions. Constant exposure to familiar faces, locations, and things can trigger the beginning of the relapse process, even though these results do not specify important determinant considerations like whether or not the person completed a treatment episode, took part in continuing care, or engaged in recovery support. So, it's possible that a successful home detox won't lead to sustained abstinence. Some people find it easier to avoid relapsing into active addiction or drug use by spending time away from the places and people that used to trigger them. Many people who are trying to get clean decide to leave their daily schedule and enter a residential treatment centre or a partial hospitalisation programme in order to get the support they need while also breaking free from destructive habits. There are many factors to think about when deciding between a luxury and non-luxury inpatient rehabilitation centre, including the level of care provided, the services provided, the staff-to-patient ratio, and the cost.
When it comes to treating drug addiction, luxury rehabilitation centres go above and beyond what conventional facilities can offer. Luxury rehab centres offer a range of services, provide care in a variety of settings, and employ varying quality staffs.
Choosing a centre can be challenging due to the wide variety of treatment options available; this post addresses four fundamental questions that, when answered, should lead you to the best facility for your needs.
How much money will I need?
Several factors go into the final price of luxury rehab centres, so the answer isn't as simple as you might think. Investigate the center's amenities, the services it offers for a cost, and the atmosphere it fosters. There are a variety of amenities that can be found at high-end treatment centres. Some of these include trainer, nutritionists, and massage therapists.
Where is it exactly?
The presence of supportive loved ones in close proximity to a luxury rehab facility can be instrumental in a patient's recovery. In addition, it ensures that you can seek out the assistance of qualified professionals outside of the centre if you feel the need to do so.
What kinds of services can a patient expect?
Since many treatment options are available in high-end rehabilitation facilities, this is something to consider. Rather than treating the addiction in isolation, effective treatment takes a holistic approach, taking into account the individual's other needs as well. Programs should be adjusted as needed based on ongoing evaluations of participant progress. Find out what sort of counselling is available and whether or not there are any additional treatments that could aid in your recovery.
When someone recovers, do they still get help?
Does the high-end treatment facility provide continuing care? Addiction treatment is a process that continues even after a patient leaves treatment, as lasting changes in behaviour must be drilled into their consciousness gradually. Getting sober for good and not falling back into old habits is possible with the help of an excellent luxury rehab centre.The clinical treatment offered at luxury rehabs, such as evaluation by a top team of professionals, individualised plans for therapies and wellbeing, medical supervision detox, individual and group counselling, trauma counselling, and much more, is what really makes a difference in the lives of those who attend.
Reduce the ratio of staff to patients.
The ratio of patients to staff in a rehabilitation facility is crucial. There simply isn't enough room for a significant number of caregivers at most conventional rallies. There will likely be more caregivers on hand at a high-end rehab facility. It also means you can choose to have a helpful employee look after you the whole time.
The highest level of discretion.
There should be no shame in getting help for an addiction, but discretion is essential. The use of high-end rehabilitation facilities becomes relevant in this context. You can relax knowing that your confidentiality is being safeguarded by the use of hidden facilities and strict protocols. Private, discreet treatment is possible in high-end facilities thanks to the availability of single-occupancy rooms and suites. You can socialise with the other customers, or you can escape to the comfort of your plush indoor room or the serenity of the outdoor setting.
Twelve-step programmes, such as AA and NA, are widely believed to be effective for everyone struggling with substance abuse. A treatment centre that relies solely on the 12 steps for its recovery programme cannot be considered individualised. Indeed, this is something often done by conventional rehabilitation centres.
Those who suffer from alcoholism or addiction and find help in AA or NA will benefit greatly from their efforts. Alcoholics Anonymous and Narcotics Anonymous meetings are often recommended as a part of individualised treatment plans.
The effectiveness of these interventions may not be realised for all participants.
The participants in these traditional recovery programmes cannot believe in or abide to the program's tenets or principles for whatever reason. What they need is different from the norm.
A luxury rehabilitation centre will not use a cookie-cutter approach to treatment. Expert staff at upscale treatment centres always takes the time to hear each patient's story in order to develop a personalised plan of care. The thorough multidisciplinary assessment allows the staff to curate the perfect experience for each individual client.
For the sake of your quality of life, recovering from your addiction must be a top priority. Choose wisely, because the quality of care you receive at the rehab facility you select will have a significant impact on how well you do. Without proper treatment and encouragement in rehab, you may relapse. The aforementioned are not rumours about luxury rehabs; they are facts that will help you understand why luxury rehabs are beneficial and how quickly and comfortably you can recover.